Conference General Chair
Prof. I.Neethi Manickam
Anna University / Mechanical Engineering
Brief introduction:


My area of research is bio energy. My research includes biomass collection, characterization, densification, gasification, pyrolysis of biomass, bio oil production, bio char production etc.
Award and Appreciation:
1. Academic proficiency award for FIRST rank In M.Tech.from Regional Engineering College (REC), Tiruchirapalli.
2. Appreciation for guiding the students to participate in Virtual BAJA SAEINDIA 2010-2011 competition held at India Habitat Centre, Delhi on 02, 03.06.2010.
3. Appreciation for delivering expert lecture on 'Energy Efficiency in Industrial Equipments' in a National Level Technical Seminar on 'Energy Efficient Artificial Intelligence Drives – Recent Trends and Perspective at NEC Kovilpatti on 14.09.2012.
4. Appreciation for initiatives and services in organizing Eye Donation Awareness Camp at RVCE, Salvarpatti on 21.09.2013 for Lions Club International, Sivakasi.
5. Appreciation for organizing voluntary Blood Donation Camp at MBCET Campus on 07.02.2014 by Tamil Nadu State Aids Control Society and State Blood Transfusion Council, Chennai.
6. My profile is selected and published in Who's Who in the World 2014, 31st Edition, N.J., U.S.A.
7. Teachers day certificate of appreciation, 2018 awarded by Vaishnavi enterprises and Rathinam Jewellery of Tirunelveli.
8. Appreciation for exceptional contribution as Jury in 'Internal Hackathon for Smart India Hackathan, 2020 by FXEC, Tirunelveli.
Technical Program Committee Chair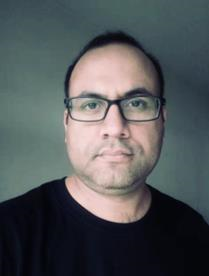 Assoc. Prof. Aaqif Afzaal Abbasi
Department of Software Engineering, Foundation University, Islamabad, Pakistan
Brief introduction:


Aaqif Afzaal Abbasi received Ph.D. degree in computer engineering from the School of Computer Science and Technology, Huazhong University of Science and Technology, Wuhan, China. He is currently serving as an Associate Professor with the Department of Software Engineering, Foundation University, Islamabad, Pakistan. He was a visiting researcher at the University of Essex, UK in 2014 and served as Assistant Professor at Wuhan University, China between 2017 and 2018. His research interests focus on vast areas of performance tuning, optimization, and analysis of data and systems. Abbasi published numerous research papers in well-reputed impact factor journals and hosted several special issues on topics of his research interests. He is a member of the IEEE and ACM.
Publication Chair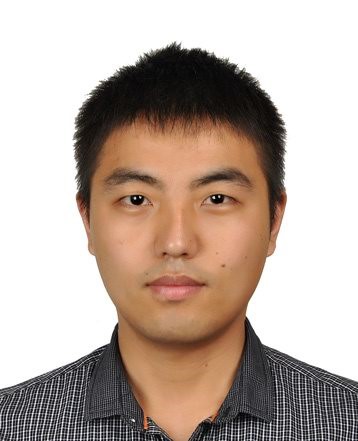 Assoc. Prof. Yipin Wan
School of Construction Machinery, Chang'an University, China
Organizing Committee
Assoc. Prof. Maiyong Zhu

School of Materials Science & Engineering, Jiangsu University, China

Superintend Liping Sun

CHN ENERGY, China




Assoc. Prof. Xiaoming Kang

University of South China, China

Assoc. Prof. Enguang Hou

Shandong Jiaotong University, China




Prof. Sanette


Centre of Excellence in Carbon Based Fuels, South Afric

Prof. Rommel de SantanaFreire

Department of Finance and Accounting Federal University of Paraíba, Brazil

Assistant Professor Hady H. Fayek

Assistant Professor of Energy in Heliopolis University, Cairo, Egypt

Assistant Professor Mazaher Karimi

University of Vaasa, Finland





Dr. Mahajan Sagar Bhaskar

Prince Sultan University, Saudi Arabia



More organizing committee experts are being invited……
Technical Program Committees
Prof. Lei Zhang


Nanjing University of Information Science and Technology, China

Dr. Ejaz Hussain
Department of Chemistry, Karakoram International University, Pakistan

zn

Prof. Fujun Zhang


School of Science, Beijing Jiaotong University, China

Prof. Kaicheng Li


Huazhong University of Science and Technology, China

Prof. Xinguo Yu

National Engineering Research Center for E-Learning, Central China Normal University, China

Prof. Xingong Tang

Yangtze University, China


Prof. Muhammad Rizwan


Mehran University of Engineering and Technology, Pakistan

Prof. KANNIMUTHU SUBRAMANIYAM

Karapagam College of Engineering, India

Prof. Vinogradov Gennady Pavlovich

Department of Informatics and applied mathematics, Russia

Prof. Irina Kirpichnikova

South Ural State University, Russia

Prof. Hossein Nezamabadi-pour

Shahid Bahonar University of Kermanto,Iran

Prof. Qasim Al-Ajmi

Department Education, A'Sharqiah University, Saudi Arabia

Prof. Tian Soon Lee

Multimedia University, Malaysia





More Technical Program Committees experts are being invited……